TOUCH THE FUTURE – JOIN THE TEAM
On the bilingual campus of Cologne International School – Internationale Friedensschule Köln – people from more than 40 nations learn and teach according to international curricula and the state curriculum. As a private school, we are constantly adapting our unique pedagogical concept to social developments and the latest research results. Multilingualism, teamwork, self-organization, creativity and commitment to own ideas as well as the well-being of others are values ​​that we impart to our students beyond the curriculum content. We are always looking for interested, committed and competent employees in the educational and non-educational field.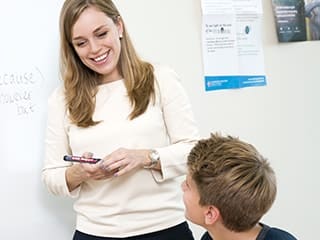 From October 1st, 2020 we are looking for a TEACHER OF ART AND DESIGNYOUR RESPONSIBILITIES Foster and facilitate an equitable learning environment in the classroom, in line with the school's ethos. Establish high expectations with each student, and positively and...
IT-KOORDINATOR/-INIhre Aufgaben Entwicklung und Einführung eines Konzeptes zum Übergang einer Client-/Server-basierten IT-Infrastruktur zu einer Cloud-basierten Struktur, die das Lernen in Grundschule und weiterführenden Schulen sowie die Verwaltungsprozesse eines...
Neue Sandkaul 29, D-50859 Köln