Virtual information evenings
Due to Corona restrictions, all of our information events are currently taking place online.
Please check our upcoming events for more information and to register.
Cologne International School
Internationale Friedensschule Köln
Our international school in Cologne – individualized education from grade 1 through to the IB Diploma or Abitur. Dynamic teaching and learning in a flexible, bilingual environment. An International Baccalaureate World School, which is also an NRW state-approved private school. A caring school community which fosters a love for learning, a commitment to shared values and excellent communication skills. All of this is Cologne International School.
We know that the future belongs to those who look outside of the box, who are open to and curious about the world around them. It belongs to those who have learned to think independently and act responsibly.
At Cologne International School, we guide children to become internationally-minded young adults, empowering them to meet the global challenges and opportunities of today and tomorrow.

International Secondary School
Grades 5-12, English
IB, Cambridge Secondary I
IGCSE
IB Diploma
Gymnasium bilingual+
Grades 5-13, German/English
NRW State Curriculum
Mittlerer Schulabschluss
Fachabitur or Abitur
BILINGUAL PRIMARY SCHOOL
Grades 1-4, German / English
IB Primary Years Programme, NRW State Curriculum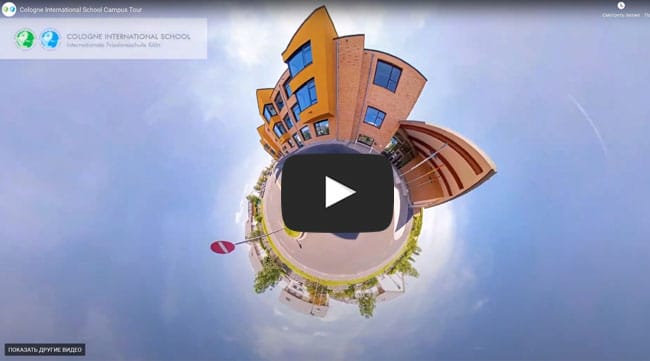 CIS/IFK Virtual Primary School Concert 2020
International Secondary: IBDP1 CAS
Gymnasium bilingual +: Gr. 9 Chemistry
Student-Centered Learning Music, Sport and Art Lifelong Friendships Meaningful Skills and Values Welcoming School Community
It's simple: If you like where you are, you've found a comfortable environment and people who support you, you'll learn better.
Accreditation & Partnerships

International Baccalaureate World School

Ministerium für Schule und Bildung des Landes Nordrhein-Westfalen